Laser Hair Removal
Specials in Columbus
At Milan Laser, you've got it May'd in the shade. That's because you can win 30%, 40%, or 50% OFF unlimited laser hair removal all month long during our Grand Opening!
And you can say goodbye to summer shaving for good because we include our exclusive Unlimited Package™ with every purchase. That means you can get all the sessions you'll ever need for up to 50% OFF!
A-MAY-zing Bonus: Receive a FREE TREATMENT* on your underarms, bikini line, lower legs, face & neck, shoulders, or neckline when you complete a complimentary consultation this month.
A-MAY-zing Bonus: Receive a FREE TREATMENT* when you complete a complimentary consultation this month.
Head to your local Milan Laser by May 31 to get your promotional card, then simply scratch the playing area to reveal your savings!
Stay up to date with special discounts and sales by subscribing to our email list. No spam, ever. *Eligible body areas eligible for the "ONE FREE TREATMENT" special are underarms, bikini line, lower legs, face & neck, shoulders, or neckline. *Excludes body areas that are currently or have been previously treated.
Waxing costs an average of
$0,000
over a lifetime.
The average person needs 7 to 10 sessions to be completely hair-free; outdated packages of 6 or 9 sessions don't produce smooth, lifelong results.
The package is your Lifetime Guarantee that you'll never pay annoying touch-up fees, or run out of sessions before your hair is completely gone. It includes unlimited sessions of laser hair removal on an area for one affordable price — for life!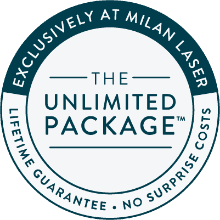 Why Unlimited Sessions?
Your body will change. For men, you may see increased body hair growth through adulthood. For women, hormone balances change, and some (changes in activity levels, PMS, pregnancy, menopause, etc.) can stimulate your hair growth.
At Milan, you'll never have to worry about paying for additional sessions because of life's events though. We include the Unlimited Package with every body area, so your results are guaranteed for life!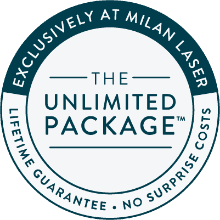 My
results

are amazing!
The staff is very professional, great location, and

affordable payment plans make it easy to afford.

- Kimberly N.
The cost of laser hair removal won't break the bank!
At Milan, we believe everyone deserves to get smooth, hair-free skin at a price they can afford. That's why we offer everyone affordable payment plans!
With Milan Credit*
100% Credit Approval.
Payments as low as $29/month.
Don't forget to check out our specials page or sign up for our newsletter for amazing deals!
Milan laser | Columbus, OH | 5 stars - based on 502 reviews
Rated
5
/5 based on
502
reviews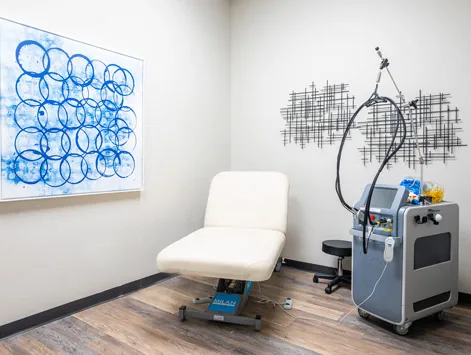 ---
Laser Hair Removal | Milan Laser is one of the nation's leading laser hair removal companies. We are committed to providing our clients with world-class customer service and permanent results. Our physicians and highly-trained medical staff utilize ongoing medical research to ensure that all treatments are performed safely and are tailored to give every client the best results possible. Our goal is to provide 100% customer satisfaction to every client and we will do everything we can to ensure our clients are happy with their experience as well as their results.
See what you pre‑qualify for in just a few steps!
It takes less than 2 minutes and won't affect your credit score.
Additional financing options provided by third-party lenders unaffiliated with Milan Laser Hair Removal.
Lip or underarms take
less than 10 minutes

per treatment.
Lip or underarms
take less than

10 minutes

per treatment.
Hear What Our Customers Have To Say!